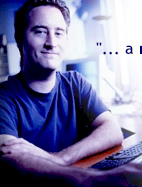 You'll be inspired every day...
... and inspire those you care about, with The Pathways To Peace Screensaver. [ Get yours here. ]


~ Click here to see the online screensaver presentation. ~


Discover a peaceful escape from the every-day world, and find hope in uncertain times. The presentation that is touching so many, is now yours to enjoy every day, right on your computer.


Breathtaking landscape scenery images are the size of your full screen. The peaceful music and uplifting messages will warm your heart again and again.

The Pathways To Peace Screensaver will help you keep the feeling... always.

"... most spectacular I have ever seen!"
"... a haven of peace!"